[slider page_id="4969″ column="5″ animation="fade" timer="true" interval="5000″ hide_nav="false"][slider_slide page_id="4969″]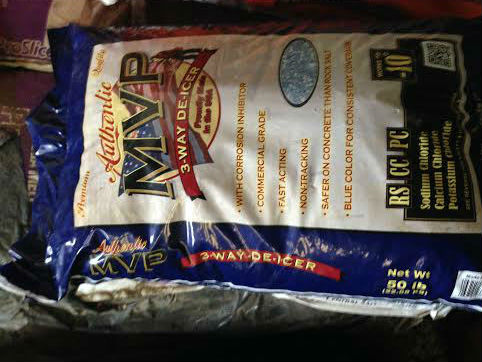 [/slider_slide][slider_slide page_id="4969″]
[/slider_slide][slider_slide page_id="4969″]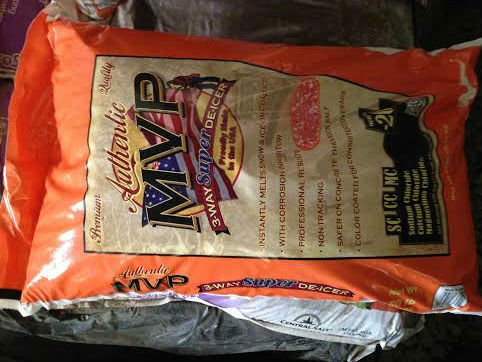 [/slider_slide][slider_slide page_id="4969″]
[/slider_slide][/slider][text_area page_id="4969″ column="4″ margintop="20″ marginbottom="20″]
Bagged Ice Melt and Rock Salt
Landscapers and Snow plow contractors don't be caught without salt this year and scrambling for product and paying higher prices. Order now, save money and be prepared!
These Ice Melt and Rock Salt products will save you money because you will use product to achieve your desired goals–due to their efficiency.


MVP products are:

Pet safe
Lawn and landscape safe

Non- tracking
Concrete/Pavement safe


And They:
Melt faster
– Leaves a residual brine behind for the next snow/ice event.

Actually work to the posted temp, NOT like other brands that dishonestly market their materials.
We used these products ourselves on our plowing contracts and products worked immediately on coldest of days last winter!


Pricing:
1 pallet minimum/ 49 bags/ skid 50lb bags
Bagged rock salt $5.25/bag

Bagged Ice Melt (-10F) $9.25/bag, 4-9 pallets @ $8.85/bag,
10 pallets @ $8.50/bag
Bagged Super Ice Melt (-20F) $11.50/bag
The Super Melt works nearly instantly.
Upon contact with the ground, ice turns to liquid water.
Bulk and full Semi direct ship pricing available upon request.
Don't delay, this cold weather is sticking around for some time to come.
[/text_area][divider page_id="4969″ column="12″ type="double" color="#E3E1DE" margintop="20″ marginbottom="20″]