[text_area page_id="4518″ column="12″ margintop="20″ marginbottom="20″]
At Hoosier Home & Garden, we're not just a tree nursery, we design custom websites for businesses. If you're looking to increase your ROI, contact us today.
We combine mobile friendly web design and a results centric marketing approach to help businesses take the next step. Check out a screenshot of our most recent work below.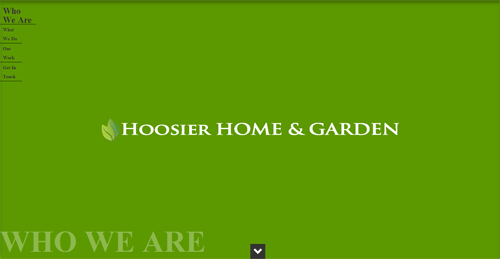 It's a parallax scrolling webpage with some custom animations. To see it in action, click here.
Look like something you'd be interested in? Give us a call at 317.445.9369 and we'll put together a custom plan for your business.
[/text_area]